Electric mountain bikes, also known as e-MTBs, have revolutionized the world of off-road cycling, offering riders an electrifying experience on challenging terrains. The history of electric mountain bikes can be traced back to the early 1990s when the concept of electric bicycles began to emerge. Before that, it was science fiction, a fantasy of cyclists and engineers. All they could do was hope, but luckily they did not have to wait for long.
e-MTBs Beginnings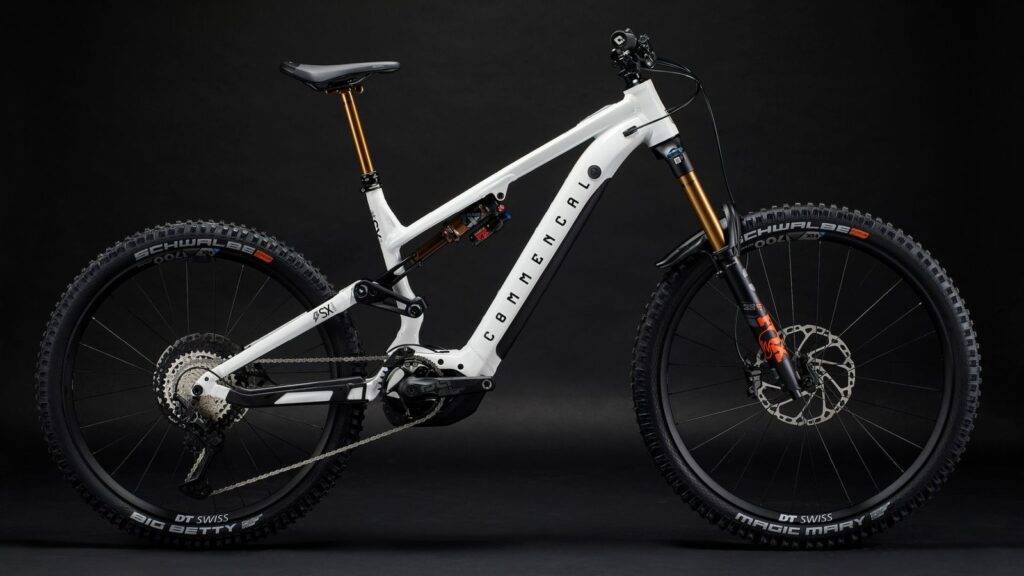 In the early stages, electric bicycles were primarily designed for urban commuting and leisure riding on paved surfaces. However, as advancements in technology allowed for more powerful and efficient electric motors and batteries, off-road enthusiasts and mountain bikers saw the potential to adapt these innovations to their rugged pursuits.
Around the mid-2000s, a few visionary individuals and companies recognized the growing demand for electric mountain bikes and started experimenting with prototypes. These early e-MTBs were often built by modifying existing mountain bikes and integrating electric motors and batteries into their frames. Although these prototypes showed promise, they were still relatively heavy, and the battery range was limited.
Contemporary Models
As the demand for electric mountain bikes grew, dedicated manufacturers began to develop purpose-built e-MTBs. Companies like Haibike, Specialized, and Trek were among the first to introduce production models of electric mountain bikes to the market. These bikes featured specially designed frames and components to accommodate the additional weight and power of the electric motor and battery.
With improvements in battery technology, the range of electric mountain bikes increased significantly, allowing riders to tackle longer and more challenging trails. Moreover, advancements in motor technology enabled better integration with the bike's drivetrain, providing a more seamless and natural riding experience.
In recent years, electric mountain bikes have gained tremendous popularity among riders of all skill levels. They have become more refined, offering various assist modes to cater to different riding styles and terrain conditions. Riders can choose from the eco, trail, and boost modes to control the level of assistance provided by the electric motor, enhancing their climbing abilities and extending their riding range.
The DYU King750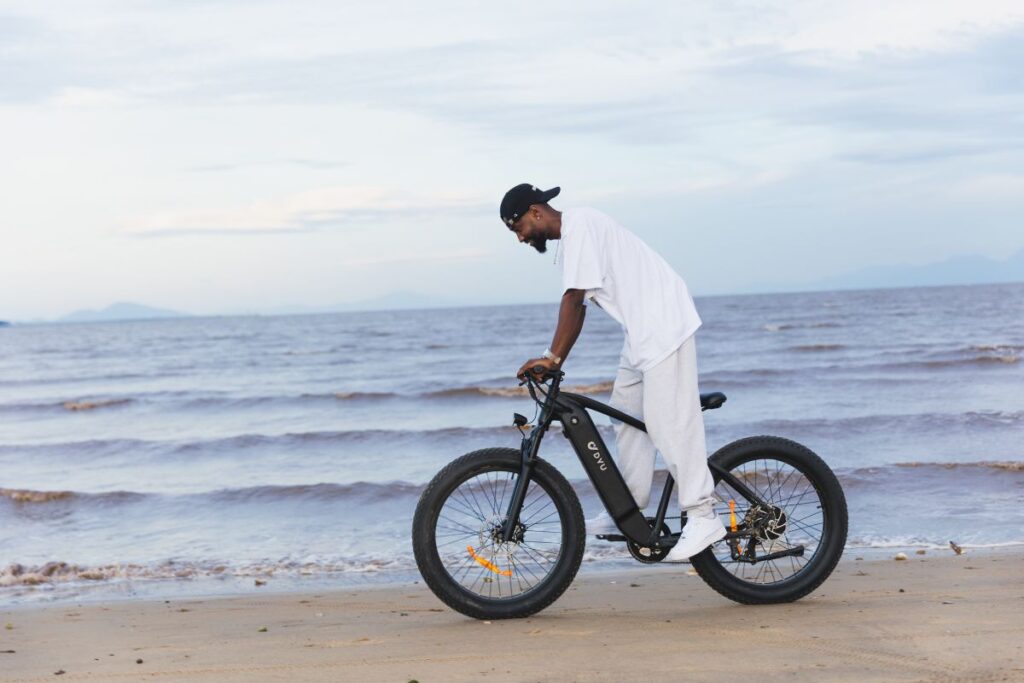 DYU introduces the King750 Fat Tire Mountain E-Bike, revolutionizing the world of electric bicycles. This groundbreaking entry-level mountain bike combines state-of-the-art technology, exceptional performance, and remarkable value. Designed to provide an exhilarating outdoor adventure, the King750 boasts a sturdy aluminum alloy frame, a powerful motor, a long-lasting battery, all-terrain capabilities, and advanced safety features, making it a true conqueror of hills. Whether you are an outdoor enthusiast or seeking a reliable and robust e-bike for your daily commute, the King750 is the perfect choice.
Unmatched Value for Money: One of the Best Prices in its Class
DYU King750 stands out for its affordability and exceptional value for money. Priced at an attractive $1099, it offers an unparalleled combination of features and performance, making it a good choice for budget-conscious consumers.
Adventure and Power: Conquer New Horizons
Equipped with a 48V/750W high-speed hub motor, the King750 effortlessly reaches a remarkable top speed of 45 km/h, empowering riders to conquer various challenges with ease. With an impressive 75N/M torque, this e-bike effortlessly conquers steep hills and challenging terrains, enabling riders to explore new adventures and push their limits.
Reliable Battery Performance: Simple Yet Powerful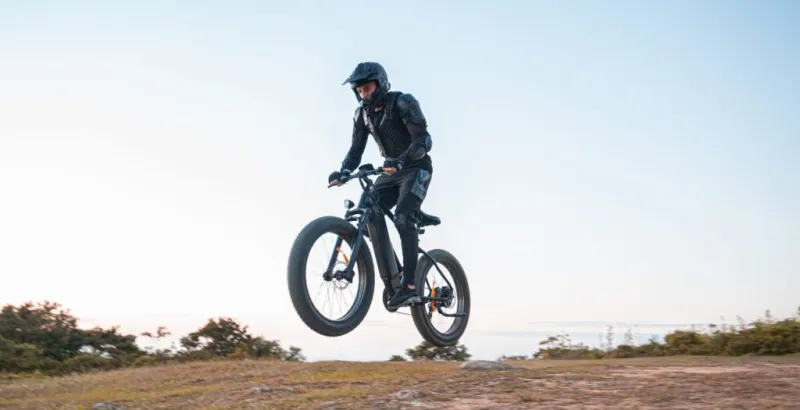 The King750 features a dependable 48V 20AH LG battery that ensures long-lasting power output. Equipped with 5000mAh battery cells and a Battery Management System (BMS), it delivers an impressive range of over 100+ km. Riders can embark on longer journeys with confidence, knowing they won't run out of power.
All-Terrain Riding: Unleash Your Adventure
With its 26*4.0 fat tires, the King750 provides superior traction and stability on all terrains. Whether navigating smooth roads, tackling rugged mountain trails, or venturing through challenging sandy beaches, this e-bike ensures a smooth and exhilarating riding experience. It allows riders to explore different scenarios and enjoy an extraordinary ride, regardless of the terrain.
Safety Plus: A Secure Riding Experience
The King750 prioritizes rider safety with its advanced suspension fork and seat post, offering excellent shock absorption. The front and rear dual hydraulic disc brake system ensures precise stopping power, allowing riders to ride with confidence and fully immerse themselves in the journey.
Enhancing Your Ride: Smart LCD Display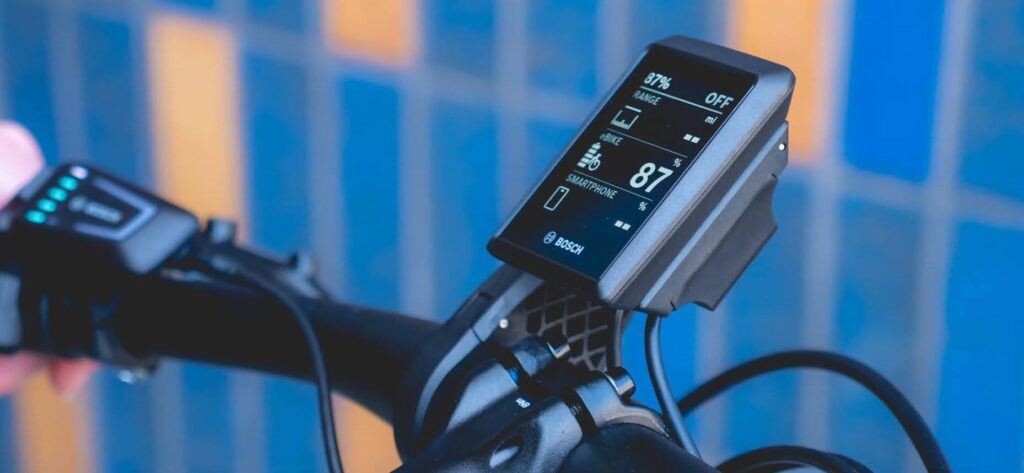 A large centrally positioned LCD provides clear visibility of key riding data, including power, speed, distance, and gear selection. This high-quality display adds a touch of sophistication to the bike while keeping riders informed and in control of their riding experience.
Ride With Confidence: Illuminating the Path
The King750 features a front-mounted automatic searchlight, ensuring visibility and safety during nighttime rides. Riders can confidently venture into low-light conditions, exploring new territories and experiencing the thrill of the ride without limitations.
Additional Key Features:
7-Speed Shimano Rear Derailleur: Smooth and efficient gear shifting for various riding conditions.
Portable Battery: Easy to remove and charge, offering convenience for extended journeys.
Suspension Fork: Enhanced shock absorption for a comfortable and smooth ride.
Hydraulic Disc Brake: Reliable and responsive braking system for optimal safety.
LED Search Light: Illuminates the path ahead, ensuring visibility in low-light environments.
6KM Booster Mode: Provides a boost when needed, saving time and effort during rides.
ERGONOMIC CUSHION: Comfortable seating for longer rides, reducing fatigue.
Auto Sleep Function: Conserves battery life when not in use, ensuring efficient power usage.
Multiple Riding Modes: Adapt to different terrains and riding preferences effortlessly.
Multiple Riding Scenarios: Suitable for a wide range of outdoor activities, from daily commuting to off-road adventures.
Conclusion
The DYU King750 Fat Tire Mountain E-Bike is a true masterpiece that combines affordability, power, durability, and safety. With its exceptional value for money, robust construction, impressive speed and range, all-terrain capabilities, and advanced features, this e-bike is a must-have for outdoor enthusiasts and individuals seeking a reliable and exhilarating riding experience. Conquer the hills with the DYU King750 and embark on unforgettable adventures that push the boundaries of what's possible with an electric mountain bike.
For more information, please visit:
https://dyucycle.com/products/dyu-king-750-fat-tire-electric-bike