Are you among the individuals looking for a suitable skateboard for commuting? If yes, you have entered the right post. In this article, we will cover all one needs to know about electric skateboarding and how to select the right skateboard for your needs.
Electric skateboard has grown in popularity recently because they provide a playful and practical means of transportation. Nowadays, such wide varieties of skateboards are available, making it confusing for the user to select the right product. However, in order to help you get through the trouble, we have curated a list of the following factors that you can consider when choosing a skateboard and its advantages. Read details!
Benefits Of Electric Skateboard For Commuters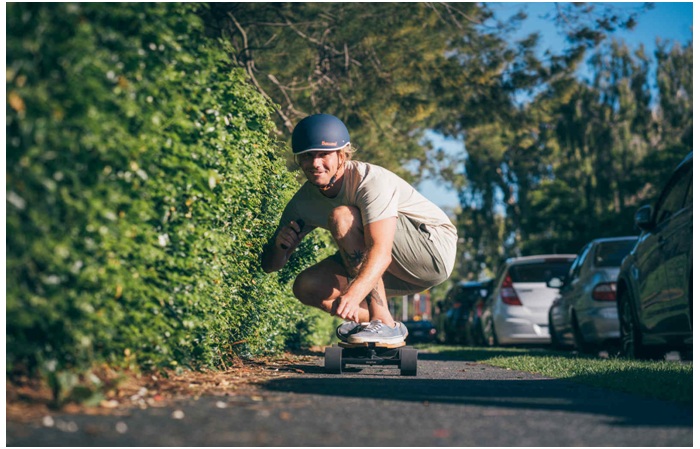 Usually, an American commutes 100 hours annually for work purposes, according to a recent survey. That's 100 pointless hours of loneliness, tedium, and annoyance. Use an electric skateboard to get around the city instead of getting stranded, riding public transportation, or paying exorbitant fuel and service charges. Active daily transportation has been shown beneficial in improving the physical and psychological health of individuals.
Seeing as electric boards can travel almost anywhere, you can discover new places, take in unique views, and socialize with strangers while commuting. Not only this, but transportation through electric skateboards can even help you save additional money that you need to spend on your cars, like insurance and maintenance charges.
Moreover, using these boards for commuting can also contribute to environmental sustainability by reducing the carbon gas emissions from automobiles, thus, preventing air and noise pollution.
According to research, the COVID-19 epidemic has caused modifications in which the risk of infections has replaced cost as the primary factor in selecting a means of transport. The best and safest option for commuting is now an electric skateboard as mobility becomes location-based, and more persons have started working remotely.
It's high time now to take control of your life in ways that you never thought could be possible by commuting on an electric skateboard!
4 Helpful Tips To Select The Right Skateboard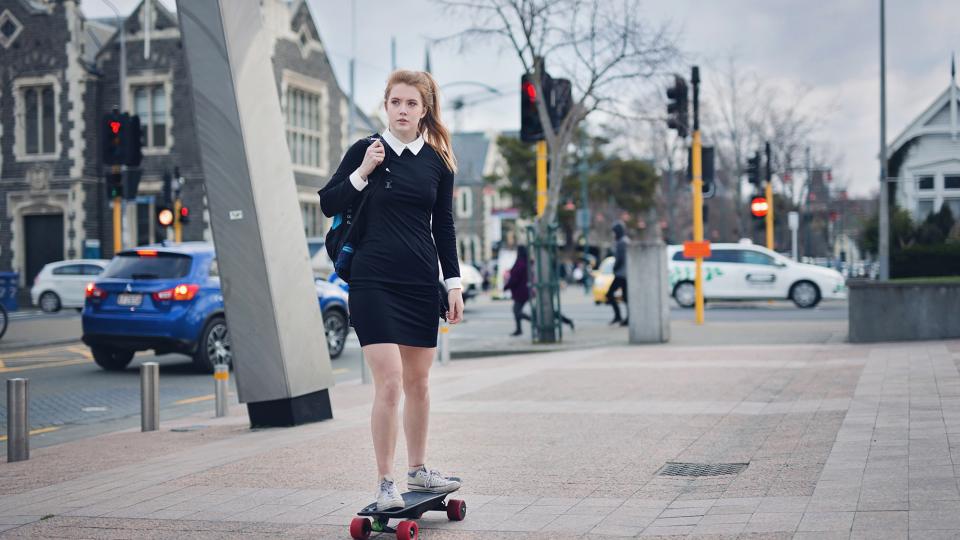 Skateboarding is one such activity that is more than just performing stunts, skating in skateparks, and pulling kickflips on roads! Skateboarding has a lot of potential as a highly efficient mode of transportation. Skateboarding is enjoyable and even helps the environment by lowering carbon emissions.
However, you must consider a few things before purchasing the right electrical skating board for yourself. Keep reading further to find out!
1. Post-Sale Services And Warranties
In numerous sectors, warranties, after-sale services, and repairs are considered pretty standard. It's among the most important considerations you should make when purchasing electric boards for commuting.
The electric skateboard has more parts than regular skateboards, which means that over time, some of them will break down and require being replaced.
In such scenarios, if the electric board has a full warranty, its battery replacement will also be covered.
The business also needs to assemble a group of actual professionals and savvy customer service representatives that are available 24/7 in to set up a warranty and provide excellent help.
2. Consider The Size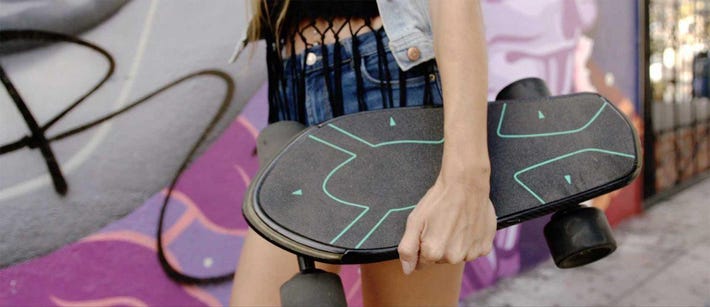 Size is an important consideration when picking a skateboard for long commutes. These boards come in three main varieties: longboards, cruisers, and lastly, street decks. Among all these products, the longest and the widest one is the longboard, typically ranging from 33 to 60 inches. Then comes the cruisers, which are longer than street decks but shorter when compared to longboards.
The shortest kind of skateboards are called street decks, and their length ranges around 22 and 27 inches. Whereas a relatively short board would be easier to operate, a longer board is going to be more steady and can help in balancing. A longboard is your perfect choice if you are a beginner or don't have much expertise in the skateboarding field.
3. Check The Battery's Life
When opting for electric skateboards, the battery is one of the most crucial factors to look for. For you to transport successfully, your board's battery needs to be long-lasting. Lead-acid and lithium-ion batteries are the two main battery types used to run electric skateboards. The kind of battery you select is an essential thing to consider.
For choosing the correct battery, you need to consider the board's intended use. The battery of your electric board will last longer if you commute short distances using it as compared to long-distance routes. Want to know why? This is because if you ride long distances through the board, there are more chances of the battery getting worn out quickly as it consumes a large amount of energy. On the other hand, shorter distances will not finish the battery speedily, thus increasing battery life.
4. Durability Factor
When you use them on streets for traveling or commuting, street boards can get weary over time, particularly on the trails.
Depending on how the individual uses it and the type of board, the various parts of the electric equipment including the deck can retain damage while traveling. These might lead to circumstances where someone falls heavily and breaks the deck. To prevent it, one must purchase a board of high-quality materials.
Generally, boards containing bamboo, carbon fiber, and premium plastic materials are suitable for usage. Naturally, less expensive brands will try to save money when using such materials. It would be best not to make impulsive purchases where the board breaks after a few rides after doing some basic research.
Check online reviews for electric boards to see if anyone has experienced any apparent issues. This way, if a board is not good enough, you can find it in the customer reviews.
Wrapping Up!
There you go! If you're seeking an enjoyable and practical way to get going across the town, an electric skateboard is certainly something to think about. If you pick the suitable model depending on your usage, they're simple to move, an environmentally friendly alternative, and can provide a proper workout simultaneously.