Every year, thousands of amateur and professional cyclists from all over the globe gather to pedal on the streets of London and Essex as part of one of the most popular cycling events in the world – RideLondon. It's a festival much-beloved by cyclists of all ages and levels of experience and the event that turned London into a city-cycling hotspot.
So, if you're a cycling enthusiast yourself and you're curious to find out how things go down at RideLondon, here's everything you need to know about the world-famous cycling festival.
Background and History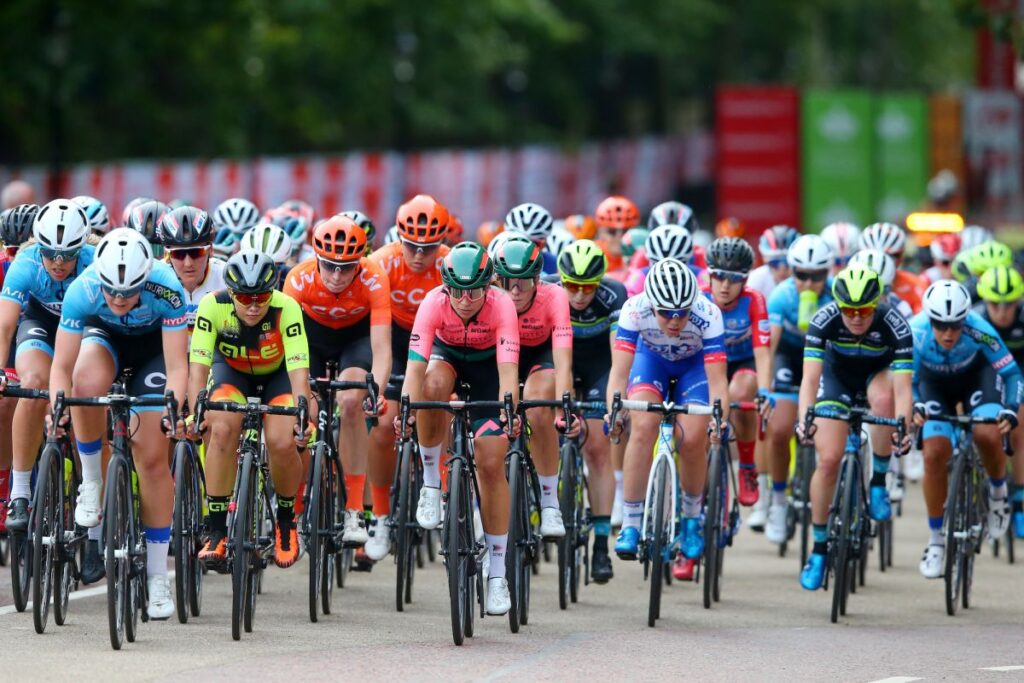 Despite its immense popularity, RideLondon has a rather short history, having been established by the Mayor of London in 2013 as a legacy of the 2012 Olympic and Paralympic Games. The festival is held over one weekend during the summer and consists of several races and events planned around London and Essex for both amateur and professional cyclists.
Throughout the years, there have been multiple changes to the event, getting bigger and better with each edition. Between 2013 and 2019, the London–Surrey Classic, a one-day professional men's road cycling race, was the highlight of the festival. In 2022, the RideLondon Classique, a UCI Women's World Tour road race, replaced it as the most prominent race in the event.
RideLondon was a raging success from the very beginning. In the first edition, more than 16,000 people took part in the RideLondon-Surrey 100, and over 50,000 cyclists participated in RideLondon FreeCycle. Due to the immense popularity of the event, places were increased by 25% in 2015 for RideLondon-Surrey 100, which saw more than 25,000 cyclists starting the race in Queen Elizabeth Olympic Park.
Unfortunately, the 2020 and 2021 events had to be cancelled due to the Covid pandemic, and several sponsors withdrew their support. However, in 2021, organizers managed to strike an agreement with Essex County Council, and as a result, the 100-mile challenge race and two stages of an elite women's race were held in Essex.
This year, cyclists will celebrate the 10Th year anniversary of the festival, which is scheduled to take place on Sunday, 28th of May.
Mission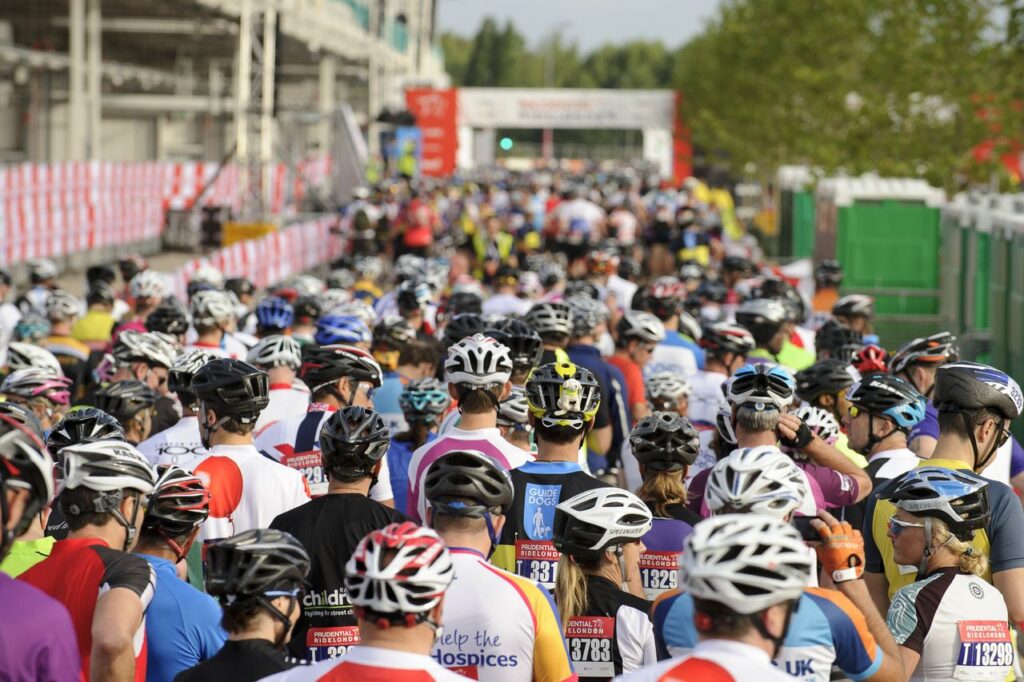 The purpose of the festival is to showcase the beauty of London and Essex to national and international audiences, encourage more people to take on cycling, promote active travel and raise funds for different charitable causes. What makes RideLondon so special is the fact that it has something for everyone. Professional cyclists get to showcase their skills and race in one of the most prestigious cycling events in the world, while for amateurs, it's a perfect way to enjoy different bike-based activities, see some of London's top landmarks and discover the beauty of the English countryside on two wheels.
And if you're looking for a reason to ride beyond the excitement of the competition and the health benefits cycling provides, RideLondon's partnership with different charities can serve as an incentive. Since its inception, RideLondon has helped raise millions of pounds for charities, and the tradition continues this year. In 2013, the RideLondon-Surrey 100 alone raised more than £7 million for charity. There are various charities with entries available, so cyclists can ride for a good cause and thus make a positive change through their participation in the event.
Rules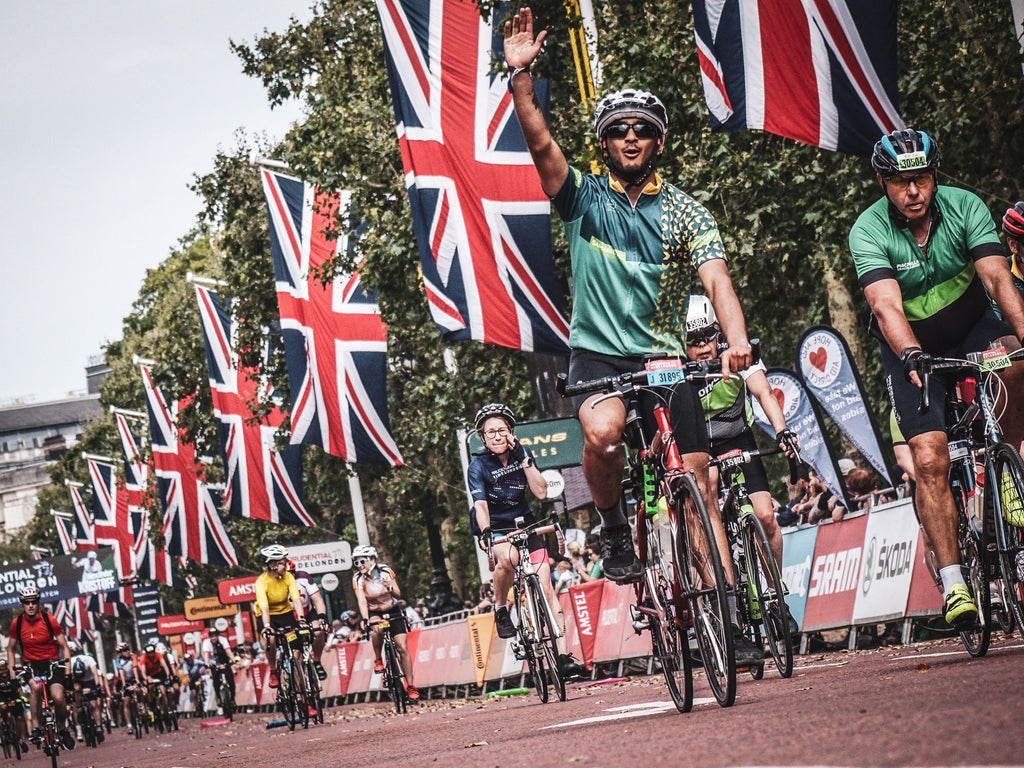 If you want to take part in one of the RideLondon races, there are a few guidelines to keep in mind, as follows:
Participants are responsible for using a roadworthy bicycle – mountain bikes, single-speed bikes, and standard and hybrid bicycles are all admissible.
Participants are required to wear appropriate attire – loose clothing items are not allowed.
Tandem bikes are permitted for participants with disabilities.
Helmets are mandatory.
Participants must comply with instructions given by LMEL and the Officials for safety reasons.
The use of mobile phones is not permitted while cycling.
If you want to learn more about the rules and regulations, you can read the general conditions of entry for the event.
Races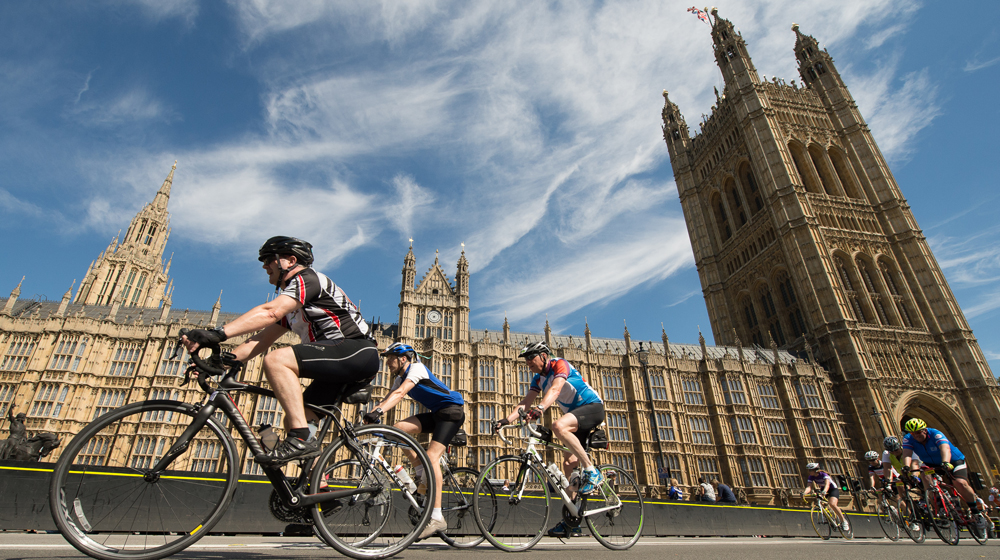 As mentioned previously, RideLondon comprises different types of races for all to enjoy. So, here are the most popular races to date.
RideLondon-Essex 100 is one of the most iconic races in the event. Just as the name implies, the race gives participants the chance to pedal 100 miles through London and Essex, passing famous landmarks and picturesque countryside sceneries. This year's route will take riders through Epping Forest, central Epping, Ongar, Leaden Roding, Great Dunmow, Felsted, and Writtle, before returning to Ongar and back into London. Organisers have even put together a 12-week training plan to help riders prepare for the event and cross the finish line.
For those who are not yet up for the 100-mile challenge, RideLondon-Essex 60 and 30-mile rides are a great alternative, offering just as much excitement and thrill but with considerably less effort. Keep in mind that only cyclists aged 16 or over can take part in these three races. Those who are 16 or 17 need to be accompanied by an adult aged 18 or over.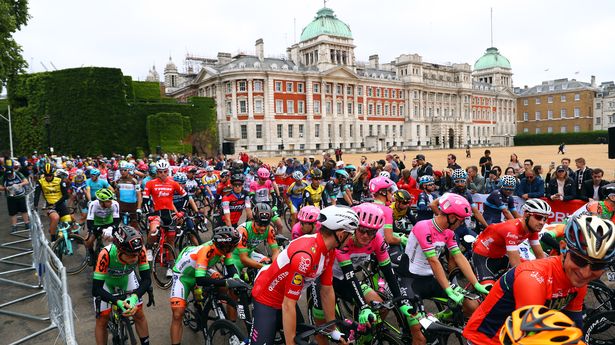 Then there's RideLondon FreeCycle, the much-awaited race that gives riders of all ages and abilities the possibility to take part in an international cycling event and ride on the traffic-free roads of London that make for a spectacular view. For those who are worried they lack the physical fitness to take part in a cycling event, FreeCycle comes with zero pressure. Participants can cycle at a pace that is comfortable to them and stop as often as they want to rest their legs or have some refreshments.
Besides, there are several Festival Zones along the way where people can take part in all sorts of activities, including outdoor games and challenges, taste delicious dishes at food markets, watch stunt shows and displays from leading bike brands and enjoy the carnival atmosphere.
Apart from the thrill and the impeccable organization (leave it to the Brits to plan a perfect event), RideLondon is also a very friendly event that goes beyond sports. It's a full-blown festival experience with cycling at its core that everyone can enjoy.