The bicycle has long been known as a means of transportation but also as a means of recreation. Although many today live hectic lives, the need to maintain physical activity is increasingly present. Many people like to spend their free time on this two-wheeler, and those who are very busy have found a way out – going to work by bike. However, long-distance driving can be exhausting, especially if you have a hard day's work ahead of you. Who else likes to come to work sweaty and exhausted? This is where the advantage of an electric bike lies, which helps you get to the desired place without much effort.
The electric bicycle has many advantages in traffic, and the biggest one is ecological. The increase in the number of cyclists, especially those who were active car drivers until then, automatically reduces environmental pollution. The health benefits are also undeniable. The e-bike has proven to be a great solution in city riding. It is possible to cover great city distances without fatigue. Compared to a car, e-bikes have more freedom to move around the city, they do not require any permits to use them. An important advantage is that it can be parked anywhere.
As with electric cars, the development of technology and continuous improvement of drive, but also design, weight reduction, and improvement of all other riding features that are important for the bike, have led to the fact that today on the market are almost perfect electric bikes. If you are considering buying an electric bike, it is important to pay attention to some of the following things.
Before you start shopping, it is important to give yourself answers to some questions. The budget is a very important item. There are various manufacturers on the market whose prices can vary a lot. What is equally important is the purpose for which you are buying. Like classic bikes, these can be the city, mountain bikes, cross bikes, or folding bikes.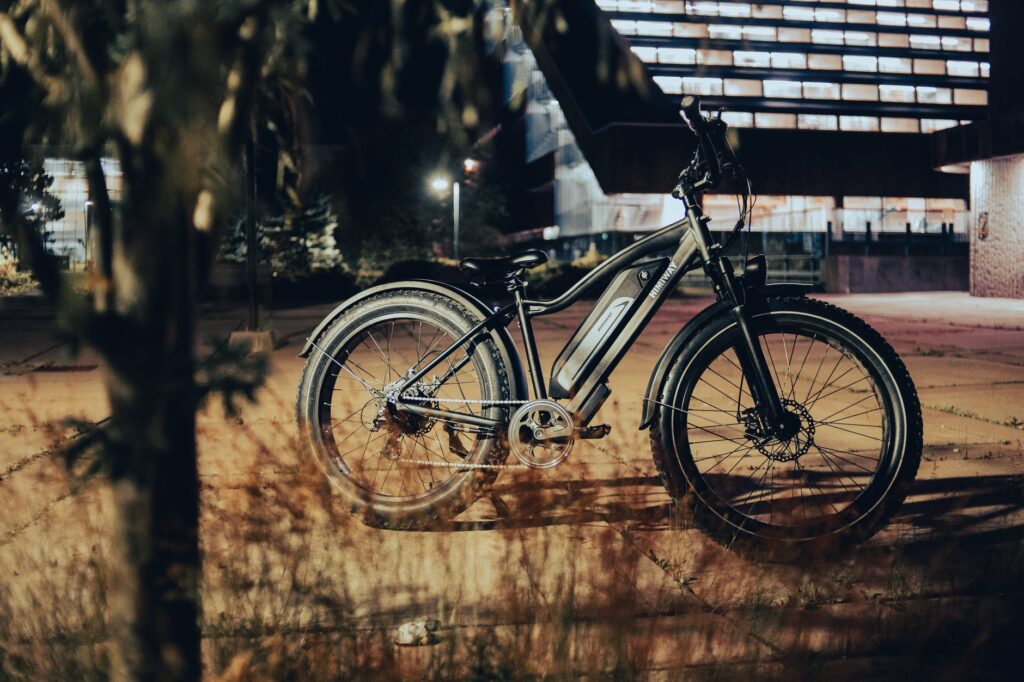 Since we're talking about the e-bike as a means of transportation for work here, the best choice is a city bike equipped with a multi-speed hub or a regular gearbox, spotlights, lights, fenders, and load carriers. Bicycles are available with front or rear and middle drive with 26" or 28" wheel sizes. Bicycles with a folding frame are a good solution for those who like an active vacation because this way it is easy to pack them in the car.
Of course, there are certain specifications that need to be addressed. The first and most important is the engine and its performance. It is possible to find these two-wheelers with different engine power on the market. Just a few years ago, a 250W motor was considered the standard, and today's are much more powerful and durable. The best ones are with a 750W motor.
Another important thing to pay attention to when buying is the type and durability of the battery. It is best to charge the battery at night so that the bike is ready for the day. Average battery consumption is 4-8 Wh. Of course, consumption also depends on the weight of the person driving it – the heavier the person, the faster the battery will discharge.
Now that you know what specifications to look for when shopping, take a look at which electric bikes would be ideal for going to work and enjoying the ride.
NCM Milano Max Trekking E-bike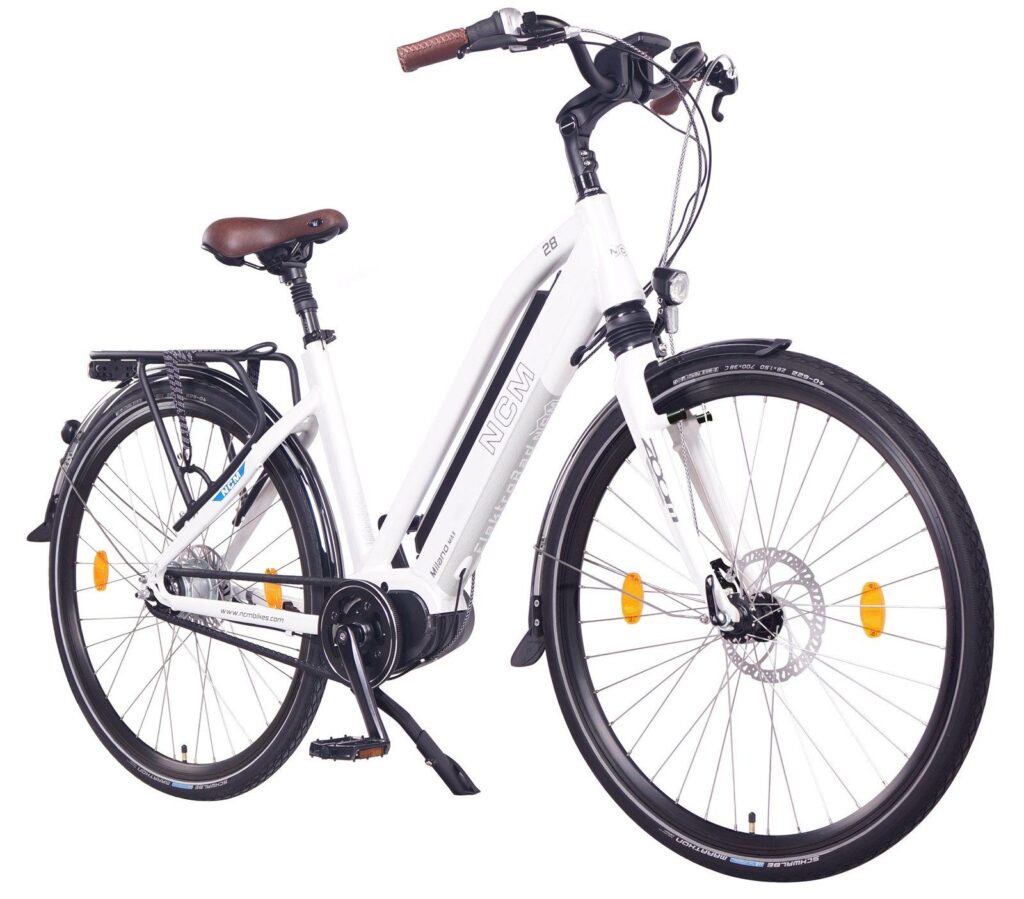 This manufacturer has factories in Europe, the UK, North America, and Australia, making it very affordable for a large number of countries. Its price is considered acceptable, and the specifications one of the best. The motor is 250W, the 576 Wh battery has great durability and with a full battery, you can travel about 75 miles. The tires are puncture-resistant, the seat is comfortable, and all accessories (gears) are Shimano.
Troxus SkyHopper Electric Bike 20'' Commute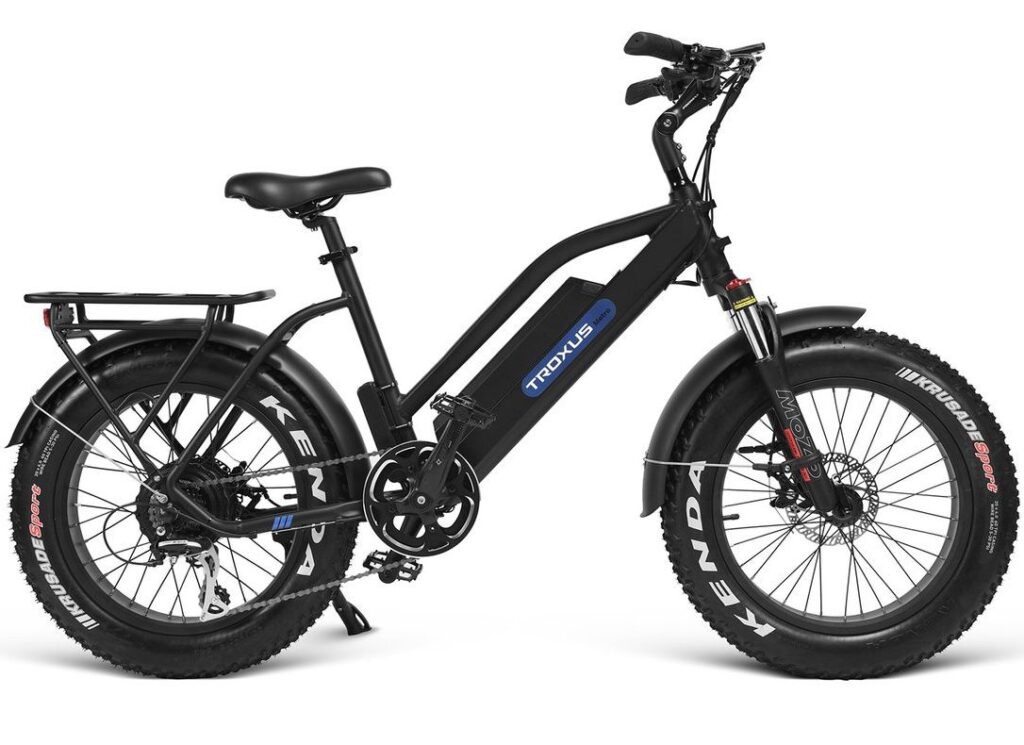 This bike is very practical, it is portable and powerful.
Equipped with a 750W Motor this 20" Inch Fat Tire Electric Bike is perfect for Commuters. Thanks to its smaller size it is very easy to maneuver but also to park it even in the biggest crowd. Let's see other specifications:
With its low-step frame design, this bike is perfect for those who need a more approachable package without sacrificing features or functionality. We recommend rider height between 5'4'' to 6'2''.
The Troxus Electric Bike is equipped with a hanging basket and a rear rack therefore the bike can carry your cargo easily. This makes it reliable and suitable for installing a child seat.
The Troxus SkyHopper Electric Bike has such a strong power to support you for commuting, shopping, and going to work (750W High Speed Brushless Moto and 7 Speed Freewheel)
With 48V 14Ah Samsung Battery, this bike will be fully charged in 5-8 hours and will be ready for a 35-60 miles long ride. You can find more about it if you visit troxusmobility.com.
Cube Hybrid Touring One 400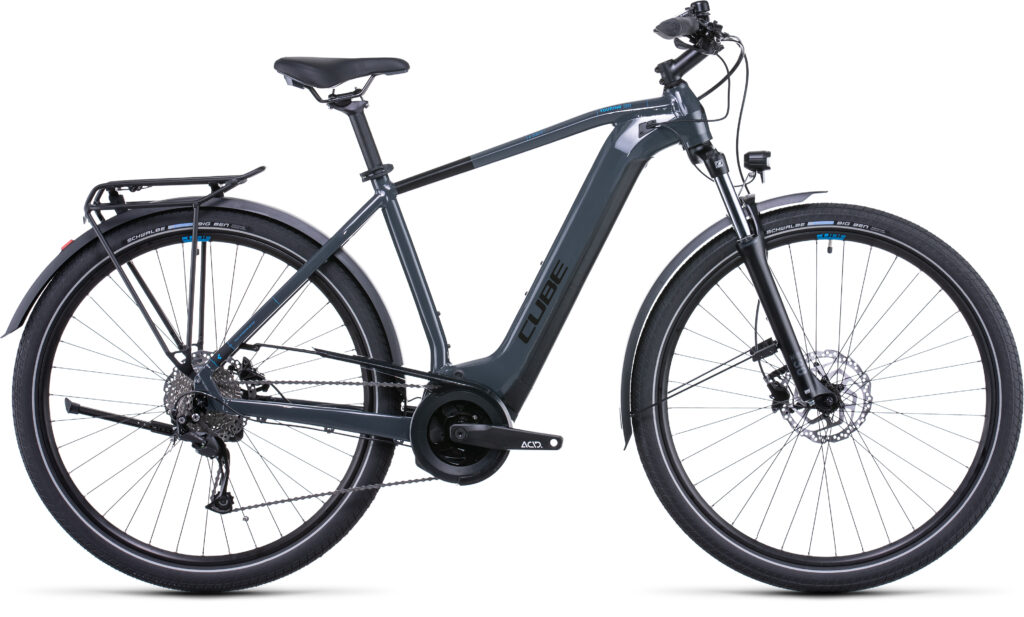 This is definitely one of the noteworthy models. The cube of the bike does not need to be presented in particular. The 400 Wh battery will give you the pleasure of driving for more than 70 miles. All the extras you will need are built into this bike, with the added bonus of hydraulic disc brakes and a 9-speed transmission.
Scott Sub Active ERIDE 30 2023 – electric hybrid bike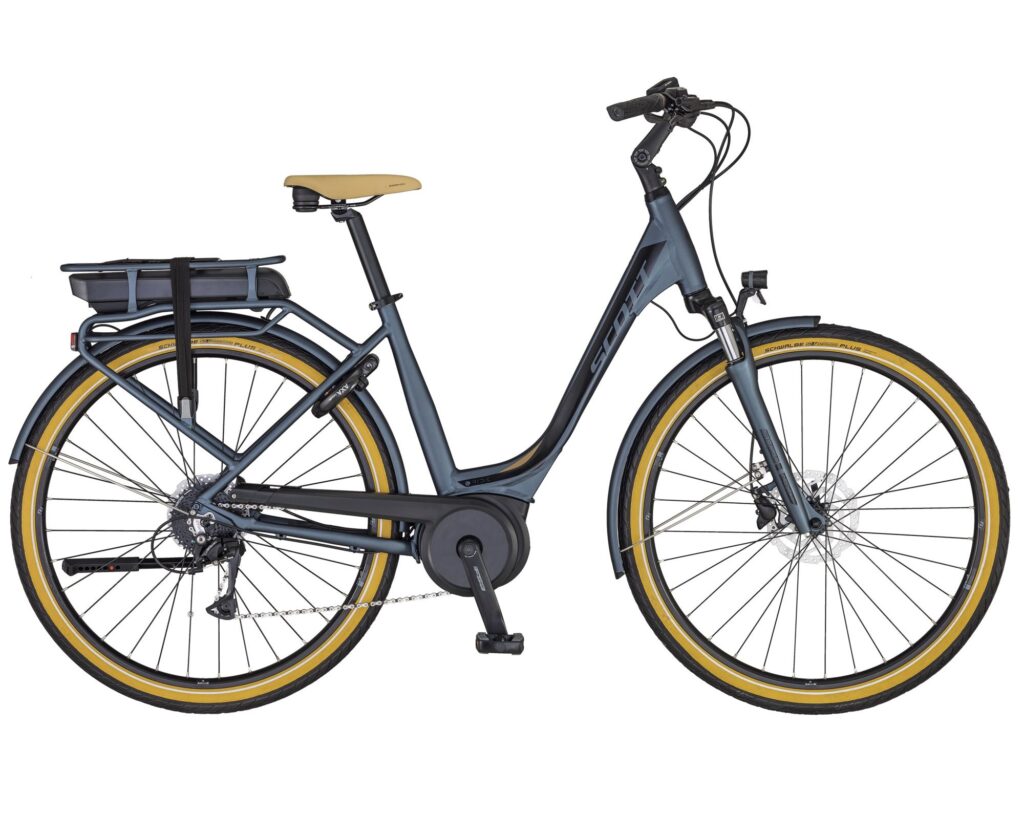 This is another model worth noting. It is very comfortable to drive. As you sit upright, the slightly shifted rear steering wheel will give you an incredibly comfortable driving position. The tires are puncture-resistant (Schwalbe Energizer Plus), and the transmission and brakes are perfect for city driving. The barefoot engine and 400 Wh battery promise a 70-mile drive of consistent charging.
Final thoughts
Riding an electric bike is a very enjoyable experience. What is immediately noticeable is incredible pedaling ease, and as the pedal speed increases, so does the speed bicycle. The speed that is achieved is fascinating and in the first moments, the feeling is over identical to riding a scooter or motorcycle. Regular driving reduces the risk of cardiovascular disease and high blood pressure, increases the body's endurance, improves digestion and reduces stress.